Memfault Changelog for May
General
Dashboards!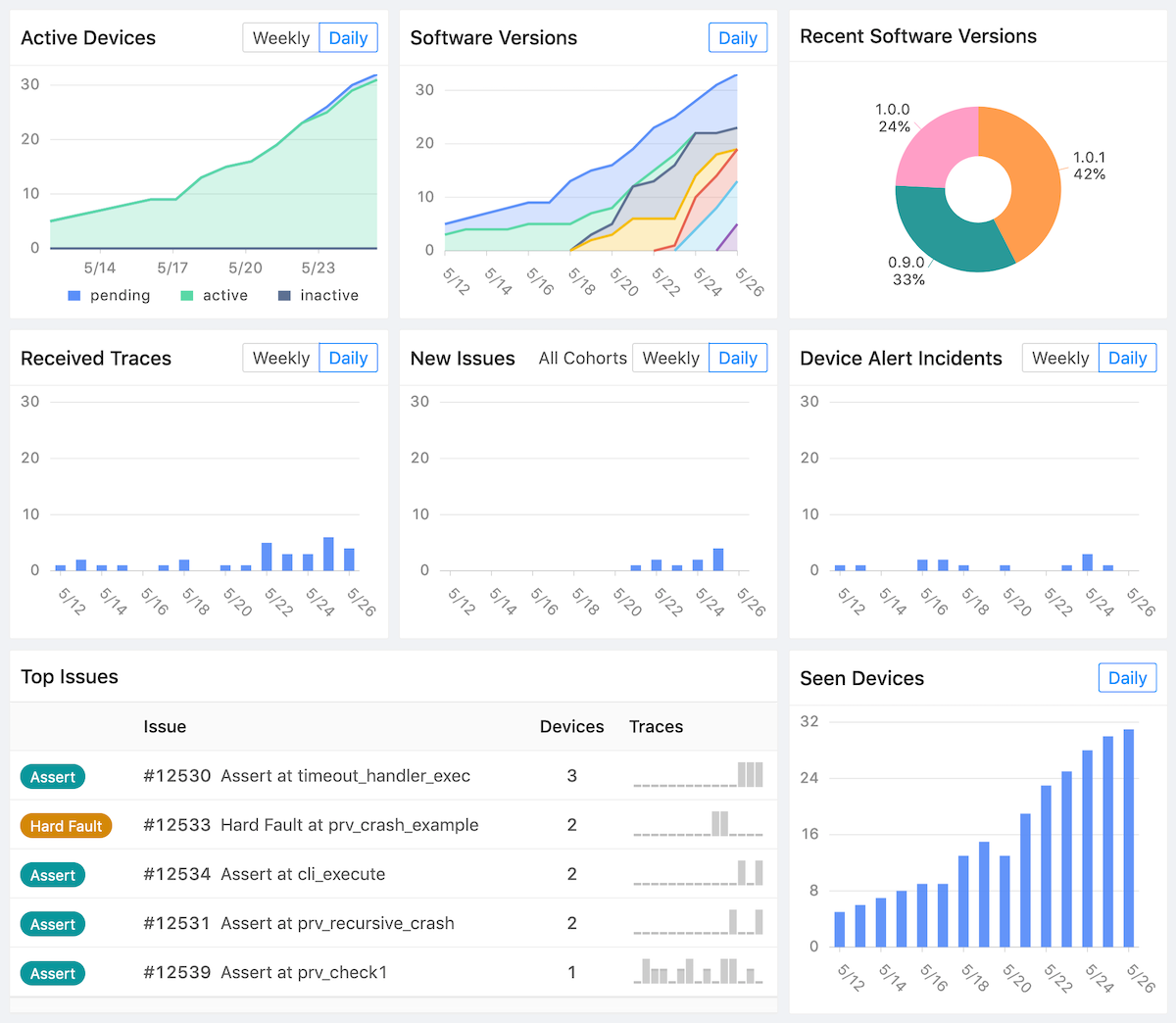 The default landing page is now a Project Dashboard! Here, you'll find information such as:
Top and Newest Issues
Number of Traces, Bugreports, and new Issues recently received
The Software Version distribution
Count of active Devices
Number of Devices seen each day
These dashboards are filterable by Cohort. This gives you the ability to filter the data to only internal or external devices, or to a particular customer.