Memfault is a cloud platform that allows you and your team to continuously monitor devices, debug firmware issues, and deploy OTA updates to your fleet to ship hardware products at the speed of software.
Our platform is a one-stop shop for:
Debugging​
On your devices, Memfault keeps track of crashes automatically and will make crash reports available to you on the Memfault web application as soon as they're uploaded.
Our web application offers a rich and complete view into your collected MCU traces and Android exceptions and Bug Reports. With them, there's no need ship the device to your facility, or attach a debug probe to it. Even if you have the device at hand, you'll find Memfault traces to be a better place to debug, thanks to many helpful visualizations and connected data we display from our parsing. You'll find Memfault traces are useful to you even during development.
Reproducing customer issues is easier than ever before. Consider a workflow where a customer support agent files a ticket for engineering that already includes a Memfault link to the particular device that's having issues, or even a link to the trace itself.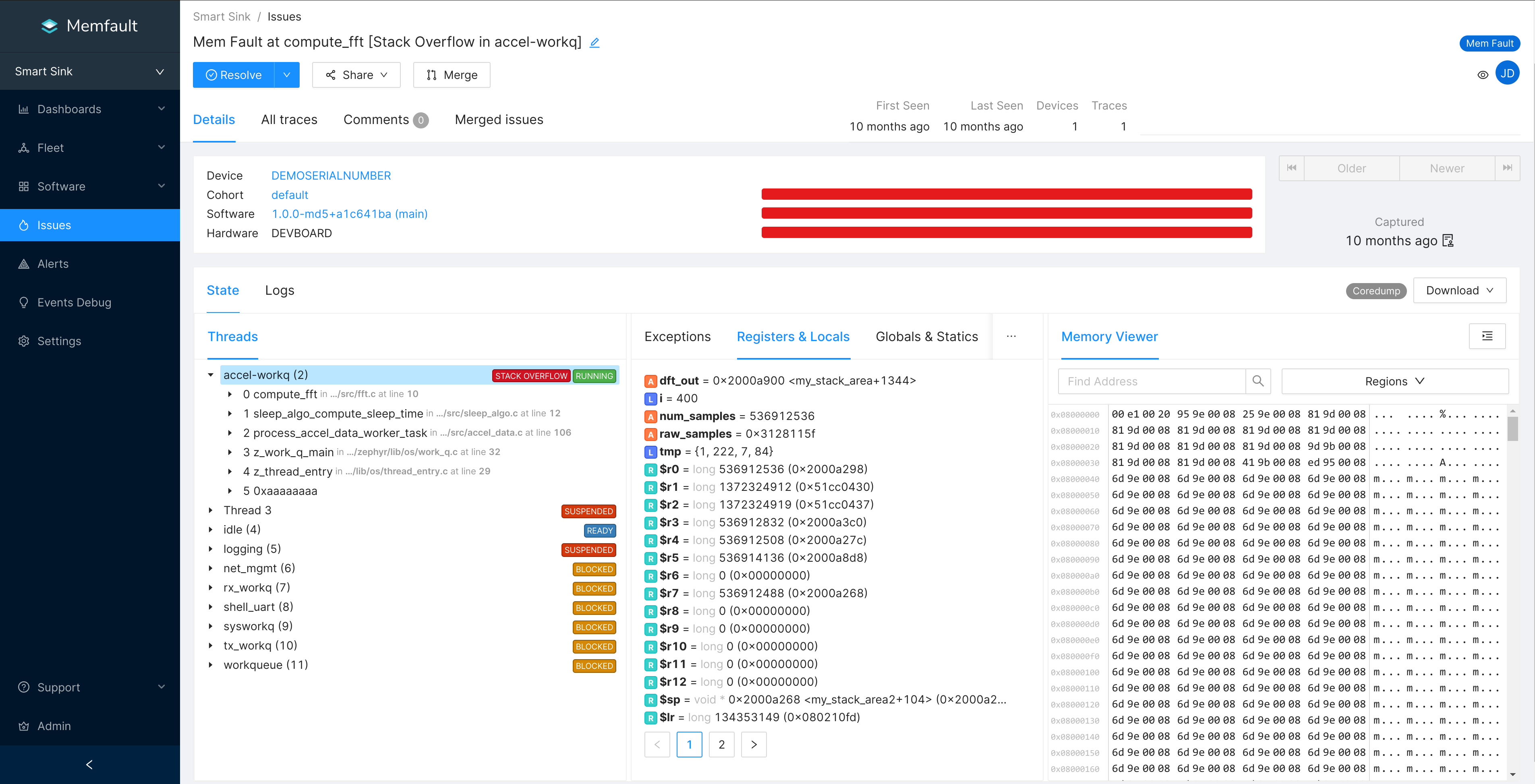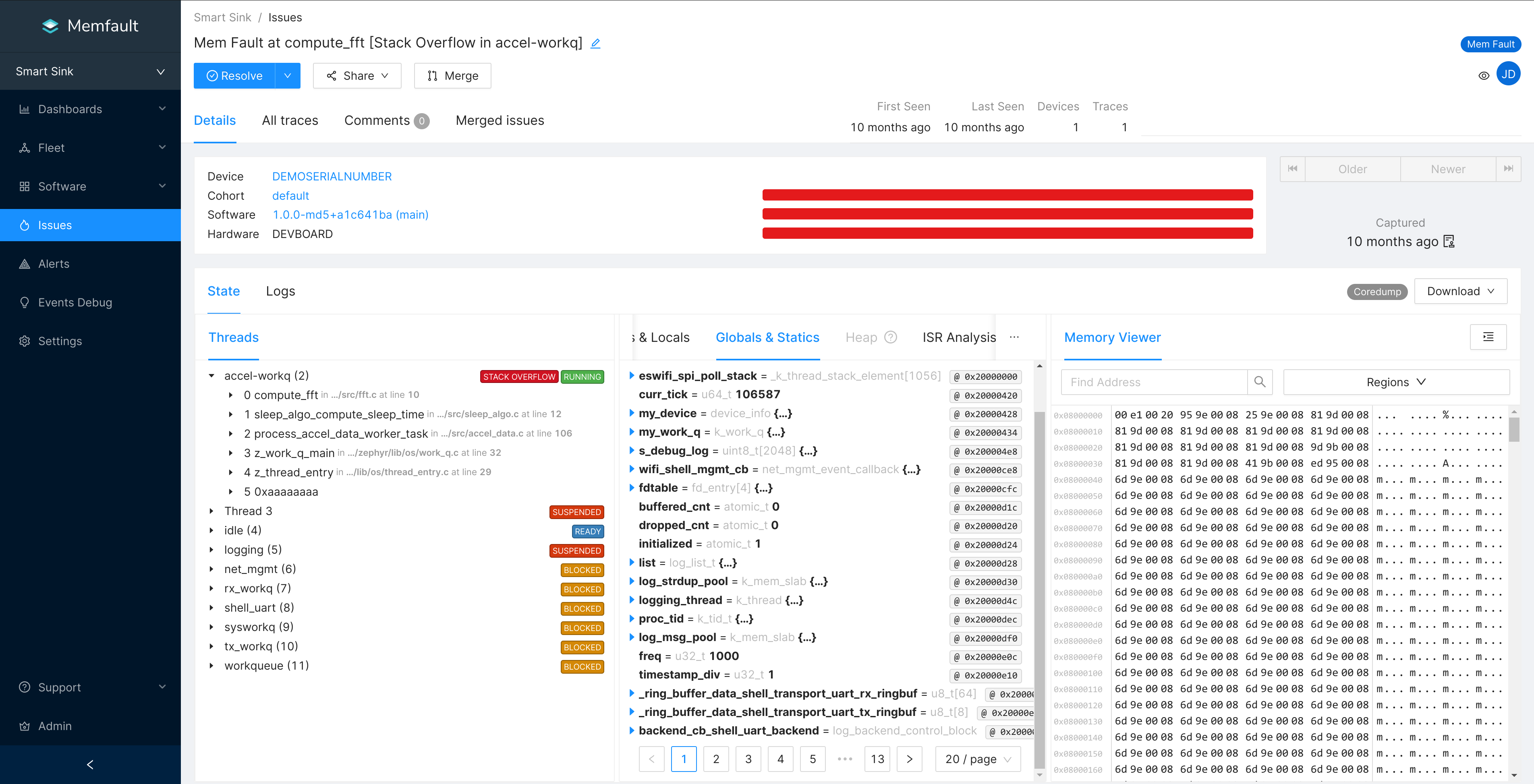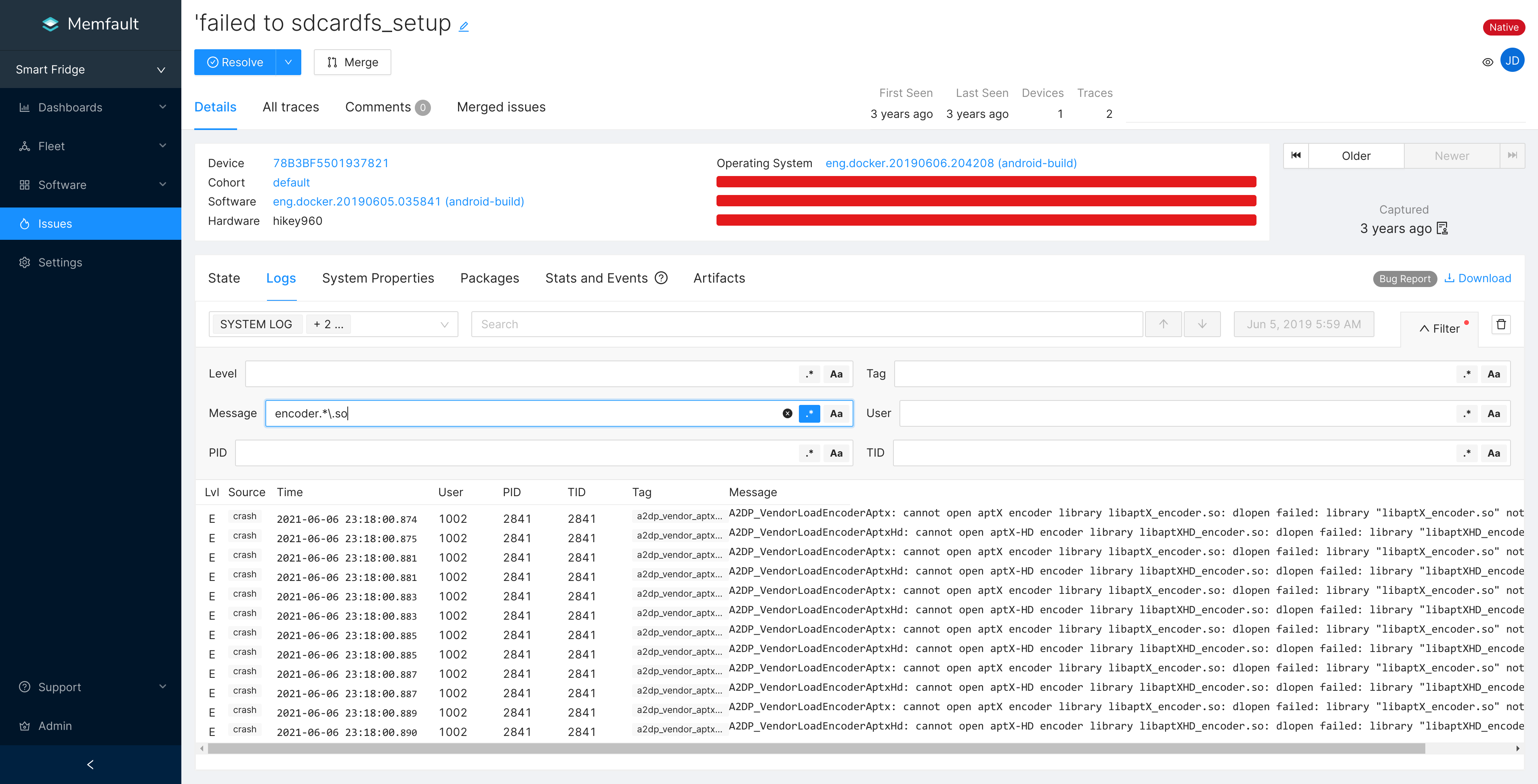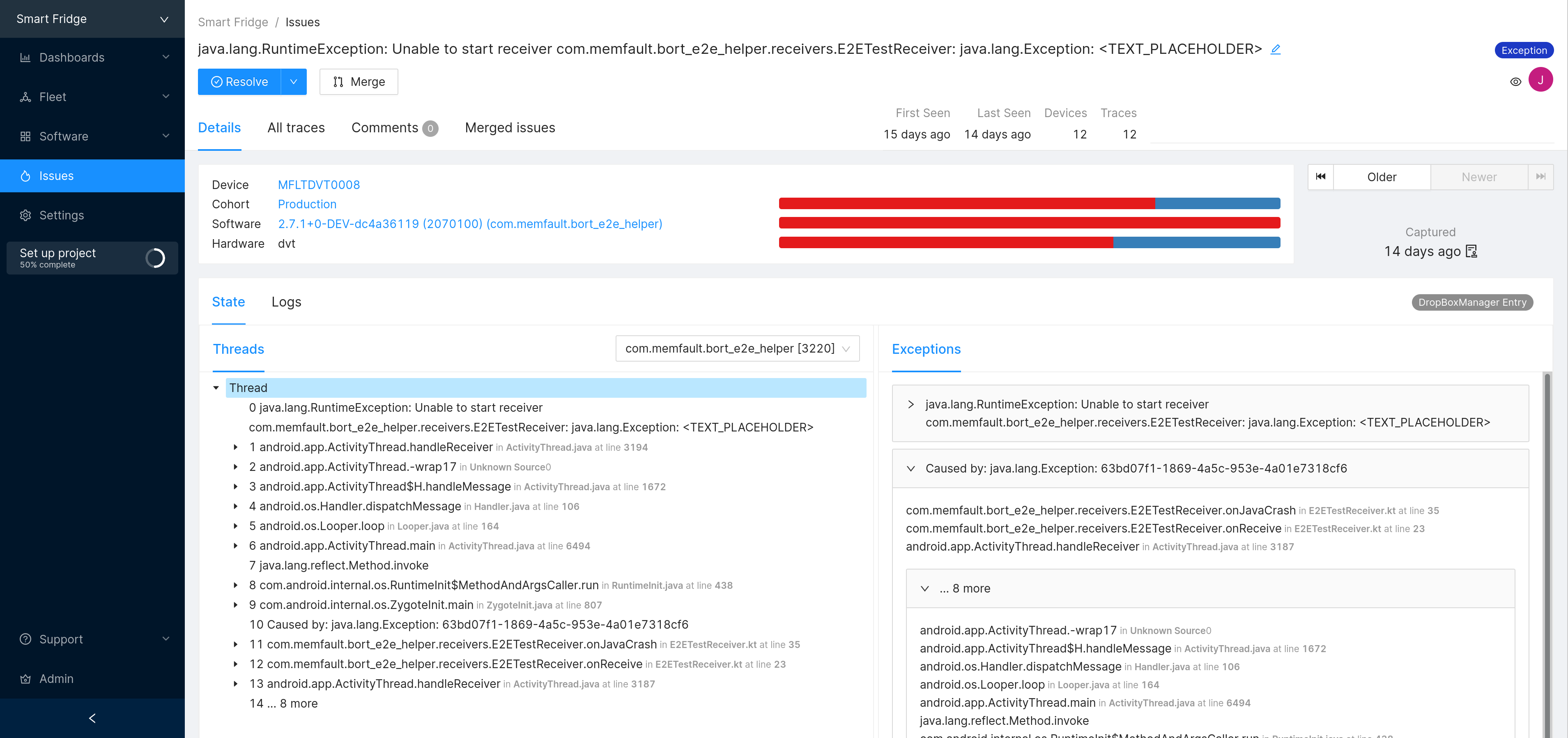 Memfault traces are grouped together during processing, so that you don't have to look at every single instance of a problem. A group of collected traces with matching error reasons is called an Issue in Memfault. Even after grouping, you can still access all available traces of an Issue.
To learn more about debugging and set it up for your project, continue on to:
Over-the-Air (OTA) Updates​
Memfault changes the way teams prepare updates. Instead of handing a pilot device over to QA and waiting for bugs to be found, to then fix them and repeat the process, consider the following workflow:
Traditionally, the process looks like this: hand a pilot device over to QA and wait for bugs to be found, to then fix them and repeat. Memfault changes and improves upon this process. Consider the following additions to that workflow:
Memfault OTA updates enable this streamlined workflow as well as complex setups that may include staged rollouts (aiming at only a fraction of your population), delta releases (also known as incremental updates), and many more representable scenarios.
Memfault OTA updates provide increased velocity, reduce the risk of rolling out an update, and offer visibility into team productivity.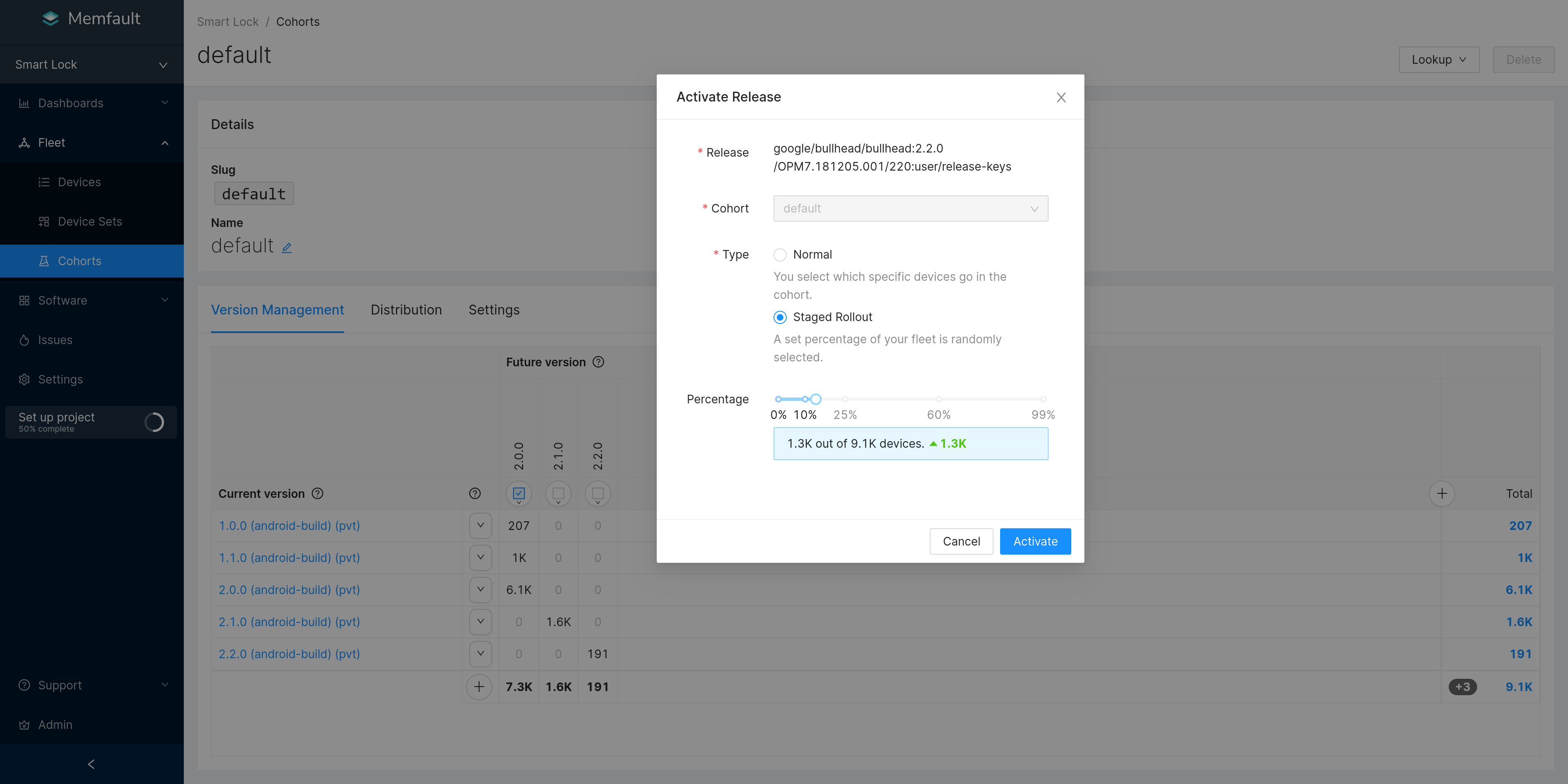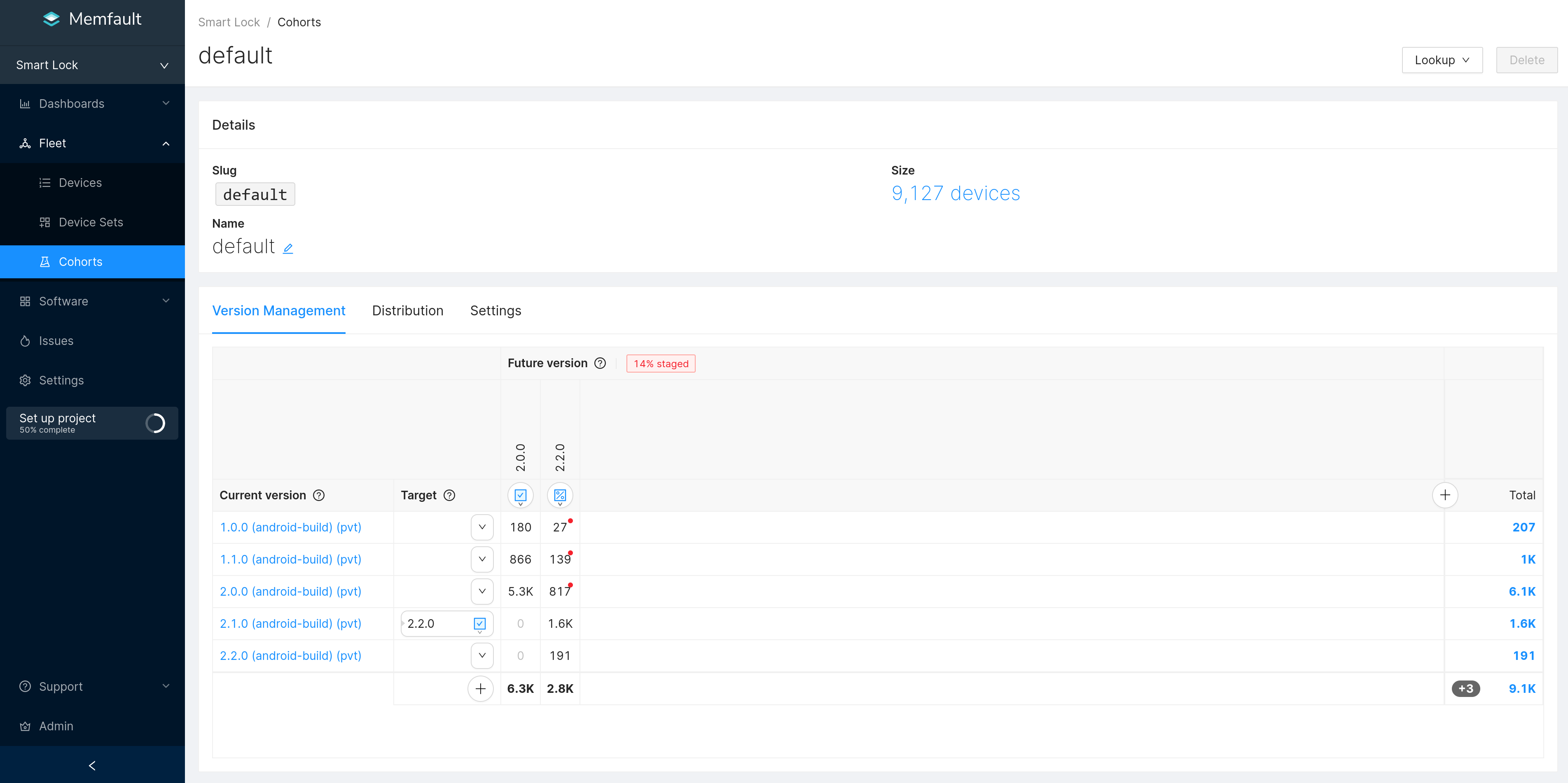 To benefit from the increased velocity while still maintaining the high standards of quality required by the nature of hardware products, use the rest of the Memfault feature suite: Debugging and Metrics.
Monitoring via Metrics​
Memfault makes it easy to collect new data from your devices. In any of our SDKs, it's a matter of writing two lines of C or Kotlin. Since Memfault takes care of the plumbing and the multipart transport, adding a new metric does not involve data scientists, your web backend team, or your mobile app developers.
Adding metrics to your Memfault integration unlocks many features whose value compounds with all other features of Memfault.
Device metrics​
A timeline view for every single individual device showcasing its metrics, including time-series data, reboots and crashes.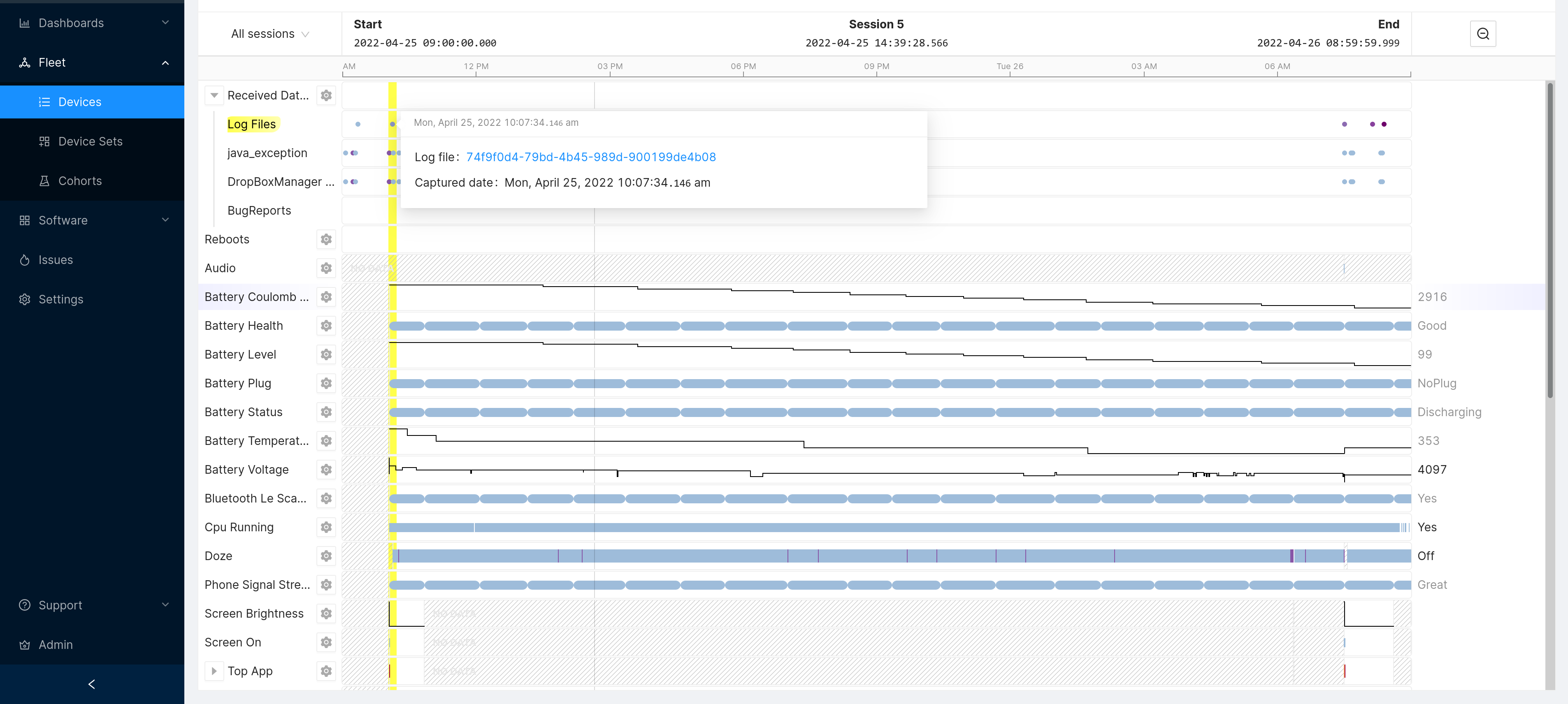 Fleet metrics​
Among others, adding metrics to your Memfault integration unlocks: