Improved Issue Filtering and Sorting

As Memfault adds support for more types of Traces, we found that we were craving the ability to quickly filter by the reason, or the type of Issue. You can now find this ability in the new filtering dropdown.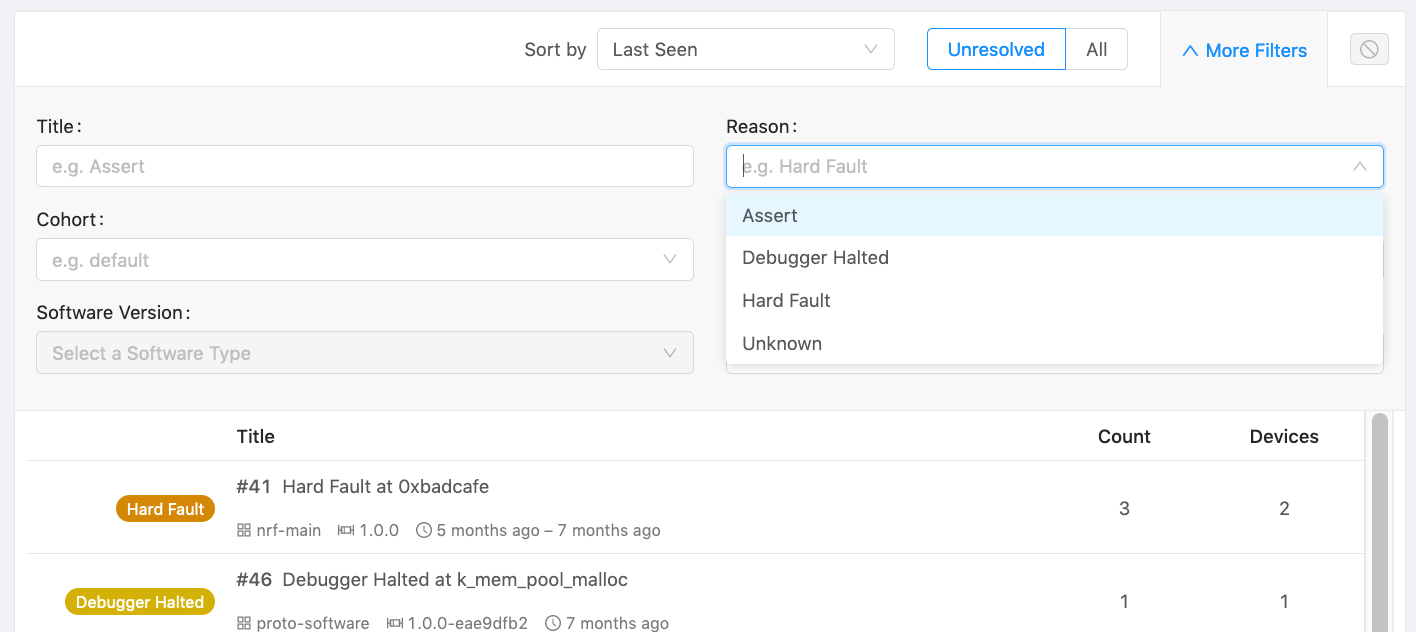 We've also added the ability to sort by more fields in the Issues list. This enables teams to quickly learn which issues are the most prevalent and require attention.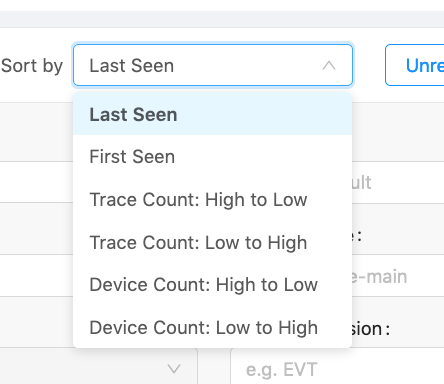 Other Updates
It is now possible to search by name in the Cohort select drop-down