Cohort Search and Improved Globals Viewer
Search for Cohorts by Name

Quickly find the Cohort you're looking for by searching.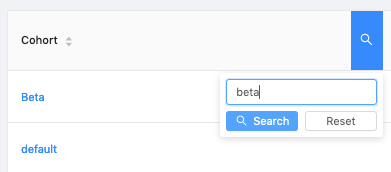 Globals and Statics Viewer Improvements

One can now view Unions and Bitfields in the Globals and Statics viewer.
Events Performance Improvements

It is now faster to view the Events browser when filtering by Devices and Cohorts.